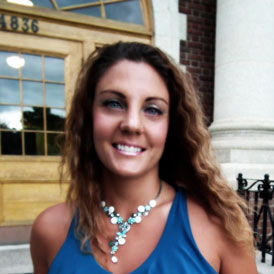 Hobbies
Music, Art, Animals, Reading, Soaking in the sun, Being in nature
Contact
Phone: 403-505-SOLD (7653)
"Sell" #: 403-505-8093
Email Nicole
If you were to ask me why I chose to be a realtor as my profession, I could honestly tell you that it is because it is a business which allows me to provide service to people in a time of need and change. I recognize the importance of ensuring that all of my clients receive education, information and guidance throughout their entire real estate process and utilize our customized systems to ensure consistency with every transaction I handle!
In May of 2004, I started working with my brother Nolin as a full time Client Care Specialist, otherwise known as an unlicensed Realtor assistant. My ability to keep organized and be efficient is what made me a great contribution in this role. After some careful thought, I decided to enhance my skills and in October 2006, I became a licensed realtor in the Province of Alberta. At that time I took on additional active roles outside of the office and I started working directly with home buyers. It became very clear to me how important it was for me to continue with ongoing education, market changes and continuing trends in order to pass this value along to my clients.
I contribute my success with my ongoing commitment of expanding my personal growth, along with additional courses to increase my business knowledge. Working in a close team environment also helps when it comes to sharing ideas and utilising a fantastic support group to enhance my business and those I work with. Real estate has been my avenue to serve and I will continue to do so using my fun and creative energy when assisting all of my clients with your exciting home purchase!